Our 8 Step Buying Process:

Beginning your home search can be an overwhelming and daunting task. Because of that, our team makes sure that you, and all other potential buyers, understand each of the 8 steps that we take to make the process as easy and painless as possible. By the end of your search, with our support and guidance, you will live happily ever after in your new, dream home.

Meet in person and create a wishlist

Let's get to know each other! Once you're ready to work with our team, we'll meet together for a Buyer Consultation to focus your search and determine what you want and need in a home.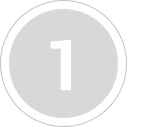 Pre-qualification

We'll introduce you to our mortgage partner, who can help you determine your buying price range with confidence. Be prepared to dig into paperwork during this part of the process such as pay stubs, W2's, and tax returns. The lender will do a full review and then tell you what you will be able to borrow in order to purchase a home. This is a vital step in the home buying process!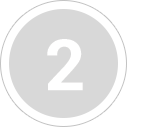 Listing alerts sent to you based on your criteria

Our agents get to know you — Need to move for a job? Want a shorter commute? Getting married? Having a baby? Need to upgrade or downsize? At this stage in the process, we'll send you notifications about the listings that you're most likely to be excited about. Be sure to let us know if one (or more) jumps out at you so that we can skip to the next step and schedule a viewing. be there for you every step of the way.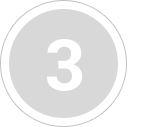 Schedule viewings and attend open houses

Here's where the buying process gets really fun! We'll go to local open houses together and schedule viewings of the homes that you've loved from our listing alerts. We'll talk about how the budget will work and make sure that we find you the perfect home.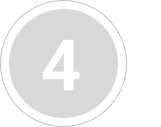 Find the perfect home and write an offer

When you're ready to make an offer, your agent will present a written offer to the seller. And while everyone loves getting their offer accepted right away, the seller could come back to us with a counter offer, or reject your initial offer all together. We're happy to walk you through each of these possibilities and exactly how to handle them. Once the offer is accepted, it's time to get your financing in order and move forward to the next step!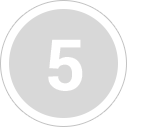 Acceptance, appraisal and inspection

The sellers accepted your offer, and the home is going through appraisal and inspection. The appraisal guarantees that the price of the property matches the condition of the property while the inspection makes sure that everything in the home is functioning properly and there are no major issues inside. These are the last steps before the shiny keys to your home are placed in your hand... for good!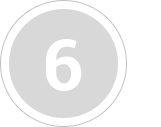 Time to close and get the keys

Get excited because it's time to close on your home! This process includes going through all of the final paperwork and signing your name (a lot!). Don't forget to bring all of the paperwork you've collected along the way and your down payment.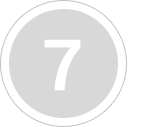 Testimonials
" We have used Julie to both buy and sell our house. During both transactions she made it as easy as possible and was always on top of everything. After having dealt with some other realtors, it was definitely nice to have someone who was always professional and knew how to handle every situation. "
- Tina N. via Realtor.com
" Stephanie stuck with me for 10 months while I searched for my perfect home. She used a few different approaches to manage my expectations and help me balance what I wanted with what I could afford. Finally found my perfect home and she closed the deal. I love my house! "
- Buyer via Zillow.com
" Leah - Thank you for taking the time out of your busy schedule to check how things are. There is something special about you which is a cut above other agents that I have met. "
- Helene via Realtor.com
" Julie helped us find our first home 10 years ago, and recently helped us sell that home. She listens to the client, and asks for our input also. I felt we were able to work as a team. So extremely patient with us as we looked for our next home. She worked miracles in a tough situation we encountered, and was persistent, and really worked hard to get us our home! She is very passionate about her work, and is genuine. I recommend her to everyone! "
- Jennifer W. via Zillow.com
" I purchased my home with Leah about a month ago. I was amazed at how professional and mature she was for being such a young lady. The entire process went so smoothly that I was expecting something t o come up. I waited... Then nothing, I closed without a hitch. 10/10 would buy from again "
- Matt F. via Realtor.com
" Leah is in a word...Wonderful! As first time home buyers with little to no experience and had be receiving the run around from other realtors. Leah worked tirelessly to make sure we were comfortable every step of the way and she taught us a lot about home buying. She may be new to this, but her understanding surpasses her experience. We are so grateful that she found us. Not to mention she found us the house of our dreams in less than 24 hours and we were writing an offer. Beyond her professionalism and attention to detail, she is a lovely person and we are happy to consider her our friend after this process. She went above and beyond on more than one occasion and we couldn't be more happy with our experience!! "
- Alisha and Brian via Realtor.com
" It was a pleasure to work with Julie Baldino. A very kind person, helping us with a lot of time and dedication to get the house that we were looking for and not a house to buy quick. It took several houses to go around looking at the good and the bad and we didn't get the pressure with her to get a home which wasn't the right one for us. She always was trying to be sure that we were buying "our house". Once we found it, she took care of every single detail with the seller's Realtor to complete all paperwork, inspections and any requests to the sellers. We are enjoying our house and we have only a big thanks to her because she was on our side at all times and we got "our house". I would refer any of my friends or family to Julie and her team. "
- The Mallory's
" Stephanie helped my husband and I purchase our 1st home. She was referred to us by a friend and we couldn't have been happier. Stephanie also helped us find a bank for financing that was familiar with the type of loan we wanted to go with. Overall Stephanie walked us through everything from start to finish. She was always very responsive and answered all of our questions no matter how minor they might have been. Even when we had a few hiccups along the road she was right there with us explaining and reassuring us. After our experience with her, we recommend her to anyone looking for a realtor. "
- Innes via Zillow.com
" Julie was exceptional in many ways. She was honest, realistic and provided great ideas for any thibgs that needed to be taken care of. She has ample resources for anything that needs to be rep aired in a home. She kept me well informed throughout the process. My home sold in one day due to her marketing and her reputation within the community. She was wonderful to work with. "
- Tiffany S. via Realtor.com
" I found Front Door Realty just by browsing through the Internet. At first I was browsing just because my son and his family live in Vancouver, and my husband and I live in Hawaii. I met Leah Wright while browsing, and made a new friend! Needless to say...after chatting with her, we decided to sell a property on Maui and buy an investment home in Vancouver! Leah and Front Door Realty took very good care of us throughout the whole process....we were in Vancouver when we were closing on our property here, so Front Door arranged for a Notary Public for us and allowed us to use their office! It was wonderful having the "Aloha spirit" displayed while we were away from home! Leah was very professional throughout the whole process, and the staff at Front Door so friendly and helpful! "
- Mara via Facebook
" Stephanie did everything from helping me get pre-approved for a home loan to getting me the keys to my home once I closed & everything in between. She worked hard to find me the perfect home within my budget. Stephanie was honest with me with what the pros & cons of each house we looked at & what my expectations would be if I chose that house. This is the 2nd house that she has found for me as well as selling my 1st house for full asking price. I highly recommend that you use her to either listing your existing home, finding you a new home, or both! You won't find a harder working real estate agent than Stephanie Liebman. "
- Jewell via Zillow.com
" Stephanie has helped us buy two homes in Vancouver in the last 5 years. We really appreciate her level of communication and understanding of our needs. She has great knowledge of the process and perfect contacts to help you in almost any situation. In short we will use her as our agent until we leave the area. "
- JP via Zillow.com
" My wife and I were buying a second home/eventual retirement home in the Vancouver, Wa. area and Chris was our first realty contact. The web-site for his agency was very clear and helpful and with the limited time we had to travel from California to Washington Chris arranged several showings on a weekend. He was very patient as we explored our options, ultimately choosing the first place he showed us. We recently closed the deal and one of the most stressful things to us was the various things that needed to be done while we were out of state and he was very helpful ensuring progress with us being remote. I would definitely recommend Chris! "
- JMergard via Zillow.com
" Our experience with Leah was absolutely a positive one. Her professionalism, enthusiasm and awesome work ethic was very impressive. We were very pleased with her and her ability to get things done, how quickly she researched and set up viewing times, how quickly she followed up on any issues that arose during our transaction process. I highly recommend her, and would definitely work with her again, in a heartbeat!!! "
- Hawaii Relocation Buyer via Realtor.com
" Leah definitely went above and beyond her job. 5 stars really isn't enough to measure her amazing work. As first time home buyers, we really couldn't be happier! We came to Leah with a million questions and she answered all of them and walked us through the process. She always responded fast and communicated well. I truly feel that Leah always had our best interest in mind and she genuinely cares for her clients. We have heard horror stories about the home buying process but honestly this was the smoothest process I could have ever imagined. Within a few months of starting the process we are now settling in our dream forever home and have Leah to thank!! "
- Buyer via Zillow.com
Previous
Next