Real Life Tips For The First Time Home Buyer
Lets keep it simple here with a few basic tips to help you navigate the home buying process....
Talk to a loan officer First things first, if you're unsure whether you meet specific requirements right now... ask! A good loan officer will be able to guide you through the process and inform you of what you need to qualify for your first loan. They will look at income, net worth and credit history. They can inform you of details on different types of loans and give you advice accordingly. If you can't qualify right away, don't give up! A good loan officer will help you prepare yourself over the next couple of years to set goals and you can become a new home owner in the near future. Find a Lender
Make a budget Just because you're pre-approved for a certain amount doesn't mean that is right for you and your monthly budget. Consider things like mortgage payments along with utilities, insurance and cost of living to decide what you are truly comfortable with.
Check Out the Market While you are in the process, it doesn't hurt to take a peek at the market to find out what you like, what you hate, what you need and where you want to live. Don't worry at this point about finding your dream home, a good realtor will help refine your search and get you into the right home for you.
Find a Good Realtor Most people don't realize that you don't have to pay anything out of pocket for a realtor. It is their job to represent you and make sure you are making educated decisions for your future. A good realtor helps refine your search, spends time every week finding properties for you, and would never show you something out of your budget. A real estate agent makes offers with timely delivery, guides and assists you with anything you need pertaining to the home buying process. Every good realtor also has a pocket full of useful references like title and lending companies, inspectors or professionals in home repairs. Don't hesitate to ask, they are there to help!
Get Organized There is going to be a lot of paperwork! It is a good idea to have a notebook to jot down random thoughts on a property, specific numbers or any questions you might want to ask your realtor.
Be Prepared for Earnest Money This is an additional payment of funds to show the buyer that you mean business! A little extra money that shows you are willing and able to purchase the house. It is an incentive for the seller when you have a larger amount of earnest money and will make you stand out in a crowd during a bustling market place with multiple offers for properties. If you want to know more about the approximate amount of earnest money for the market you are looking in, ask an agent!
Stay Calm It is next to impossible not to stress when you're dealing with such a large endeavor. Deep breaths, it's just a few stressful months and the return is amazing! The feeling of getting those keys to your very own house is like none other. And with the help of a hard working agent, you won't have to worry! Knowing that they are educated, experienced and have your best interests in mind when helping you make all these steps to home ownership!
If you have any questions or feel like you're ready to view some properties, I would love to help! Let's get together and turn your dreams into reality!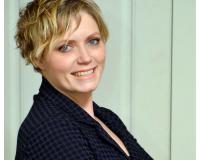 Author:
Jessica (Jess) Jones - WA Buyer Specialist
Phone:
360-606-1741
Dated:
March 21st 2016
Views:
843
About Jessica (Jess) Jones: Her friends call her Jess (and you can too!). She brings a calm demeanor with her everywhere and yo...