Is PreApproval Really Necessary Before Shopping For A Home
Why do Real Estate professionals want you to obtain a pre-approval before searching for home? I am often asked why it's needed, so I figured there are many folks out there who might want a little more explanation about it too.

Is it really necessary?

What does pre-approval do for me?
It would be better termed as 'preparation for purchase' because in our local market most sellers will require one before you can submit an offer, and I am seeing more and more that buyers cannot tour the home unless they can first show they are pre-approved.
In today's day and age, we as Real Estate professionals are very concerned with our clients' privacy and safety. You wouldn't let a stranger just walk off the street and tour your home without you there, and from that perspective, sellers feel the same way. They rely on their listing agent and also the agent who brings a buyer to be thorough and make sure 'ready and able buyers' are the only ones coming through. It's a safety and security risk for sellers to allow people into their private, personal space and as professionals we are required to vet buyers before they enter.

Without Pre-Approval, how do you know what you can afford?

I have seen this many times, buyers are excited because they think they are ready to buy, they have been browsing online and toured an open house for the perfect 'Dream Home' and only after the fact try to get pre-approved for that perfect home.... then find out it is $50,000 over their max pre-approval and they can't buy the home of their dreams :(
Let me tell you, this is a disastrous way to start your home buying experience and always brings disappointment. Every house you look at in the lower price range will not compare to that perfect home that was out of your budget. If you take the time to get everything ready before looking, you are setting yourself up for success by being fully aware of how much you can afford and only looking at homes in your price range.
Shopping for a house before being ready is DANGEROUS!

We already established that looking at homes over your budget is disastrous, but another pitfall is thinking you need to find a house first, and then get pre-approved.
It is often said that purchasing a home is a journey, and that is very true! One of the most dangerous things to do is think you will be pre-approved no problem and find a house without ever talking to a lender. You will have a hard time finding a REALTOR© to show you homes without a pre-approval, but in the off chance you do, you might find out that you don't qualify for a loan at all, due to unforeseen credit issues or errors on your credit report.
Meeting with a lender to start the process can help you know if there are any items that may sneak up and they also know how to help you address them so you will be ready to close on that home when the time comes.

To Sum it up.....

Pre-approval is absolutely necessary! If you are working with a REALTOR© and they want you to get pre-approved before looking, they are just doing their job to watch out for you and make sure you are prepared.

Getting pre-approved isn't the 'FUN' part of buying a home, but it's best to get it out of the way first, and then move on to the FUN stuff!
Visit my FB page SWWashingtonHomeBuyer for great listings, open house info, and resources right in your news feed!
I offer free home buyer consultations to help you decide if buying a home is right for you! TEXT - 'consult' to 360-787-6229 to set your up today!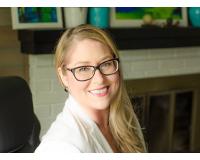 Author:
Tara Friedt - WA Buyer Specialist
Phone:
360-787-6229
Dated:
February 19th 2017
Views:
648
About Tara Friedt: Tara Friedt has been involved in the Real Estate industry for most of her life. From being licensed ...