Fort Vancouver Tapestry
Fort Vancouver Tapestry
The Tapestry is a creative, colorful and locally produced work of art which depicts the history of Clark County in 108 feet of hand-stitched embroidery. During the week the tapestry is on display, there will be hands-on demonstrations, activities and guided tours.
The Fort Vancouver Tapestry will be on display at Vancouver Community Library in the Columbia Room from Friday July 3 through Monday, July 12. Hours are Monday through Thursday, 9am to 8pm; and Friday through Sunday, 10am to 6pm.
Tapestry Spotlight
(Friday July 10th at 6:00 pm)
This event will give you a chance to view the tapestry up close and to hear the stories behind the history depicted in the tapestry's panels. Presenters will include Robert Bradley, Sherry Mowatt, Pat Jolotta, Jim Gentry, Sue Vanlaanen, Sam Robinson, Troy Stevens, Royce Pollard, and Mayor Tim Leavitt. Wine and appetizers will be generously provided by Burnt Bridge Cellars and Friends of Vancouver Community Library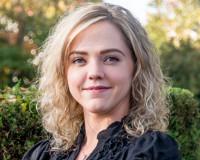 Author:
Ashley Engle - WA Listing Specialist
Phone:
360-213-3518
Dated:
July 1st 2015
Views:
821
About Ashley Engle: Ashley Engle is a Pacific Northwest native that is passionate about life, nature, animals, and music...