Cowlitz County Ilani Casino And Resort
The buzz on the street in SW Washington is the new Casino-resort planned along Interstate 5. Cowlitz County is so excited to have this new attraction within their growing community! The Ilnio Casino Resort is officially due to open in spring 2017. The Cowlitz Indian Tribe released some new details this week for their new $510 million dollar project located on the federally approved 152 acre Indian reservation. It will be located at Exit 16 just outside of La Center (about 20 miles north of Vancouver). The beautiful word Ilani means "to sing" in the native Cowlitz language.
The initial one-story casino-resort building is planned to be a massive 368,000 square feet and is scheduled to open Spring of 2017. The tribe stated that this first stage will include an epic gaming floor that will be filled with 3,000 slot machines,135 gaming tables, and 20 poker tables. There will also be a number of meeting rooms as well as 15 different restaurants, bars and retail shops. They also anticipate building a hotel onto the casino in the second of three phases.
The tribe has high hopes of creating a premier destination spot for the pacific NW. If all goes as planned this will create a ton of job opportunities and stimulate the economy immensely. they will be bring somewhere around 3,000 construction jobs beginning January 2017 and lasting for about 18-24 months. Once the doors open another 1,500 permanent positions as employees of the casino will be available. The tribe believes "the success of the resort will depend on successful relationships with the local community," I totally agree! If the surrounding community and all of Cowlitz County embraces the new change it will empower the entire region.
If you've ever considered moving north to Cowlitz County (this includes La Center, Kelso, Longview) now is a good time! Before this massive change is complete. The market right now is a busy one, but the prices in Cowlitz County is considerably more affordable compared to that of Clark County. There is convenient access to I-5 from most parts of town, plenty of recreations directly east, close proximity to the coast, and a lot of opportunities to own larger amount of land.
If you have any questions, or if you would like to check out the market in Cowlitz County, call text or email. I'd be happy to help!
Jess Jones
360-606-1741
Jess@FrontDoorNW.com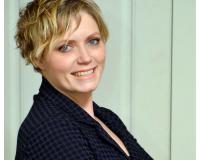 Author:
Jessica (Jess) Jones - WA Buyer Specialist
Phone:
360-606-1741
Dated:
July 27th 2016
Views:
1,333
About Jessica (Jess) Jones: Her friends call her Jess (and you can too!). She brings a calm demeanor with her everywhere and yo...