Boomerang A Generosity Shop And Coffee House
Welcome to my new favorite reason why Vancouver is such an amazing place to live!
Boomerang Coffee House!!!!
They are a non-profit
Selling donated items and giving a fair amount of the profits to multiple charities.
Bringing together the community in Vancouver Washington through art, music and coffee.
It's people like the staff at Boomerang Cafe that make Vancouver so great!
They are proud of what they do and they want us all to be a part of it!
So Here's the low down.....
Location:

808 Main Street
Vancouver, WA 98662
*Across the street from Pacific House
*Near Esther Short Park
The schedule:
Kids programs daily at 10:00 am
Free live music every Friday at 7:00 pm.
Check the calendar for art rotations and gallery shows.
The Menu:
Coffee & Tea
Kiddo friendly smoothly
Pastries & Sandwiches
Desserts
(Vegan and Gluten free options are available)
Make a donation:

Home decor
Jewelry/sunglasses/accessories
toys/books
Furniture
Computers
Collectibles
(no clothing at this time)
Whether you want:
a nice chat with a friend over a cup of coffee
need a place for the kids to burn of some steam when its cold or raining
want a place to hold a banquit or birthday party
view an art show
listen to live music....
you MUST make a trip to Boomerang Cafe and check out what they are offering the community!

Love downtown Vancouver?
Want to move here?
I am a local expert that can answer all your questions!
Jess Jones
360-606-1741
Jess.FrontDoorNW.com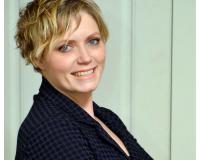 Author:
Jessica (Jess) Jones - WA Buyer Specialist
Phone:
360-606-1741
Dated:
January 5th 2017
Views:
300
About Jessica (Jess) Jones: Her friends call her Jess (and you can too!). She brings a calm demeanor with her everywhere and yo...